Expert On-Site Training on Ultrasonic Bolt Measurement Instruments
International Bolting Technologies can provide global on-site training by one of the world's foremost instructors in ultrasonic bolt measurement.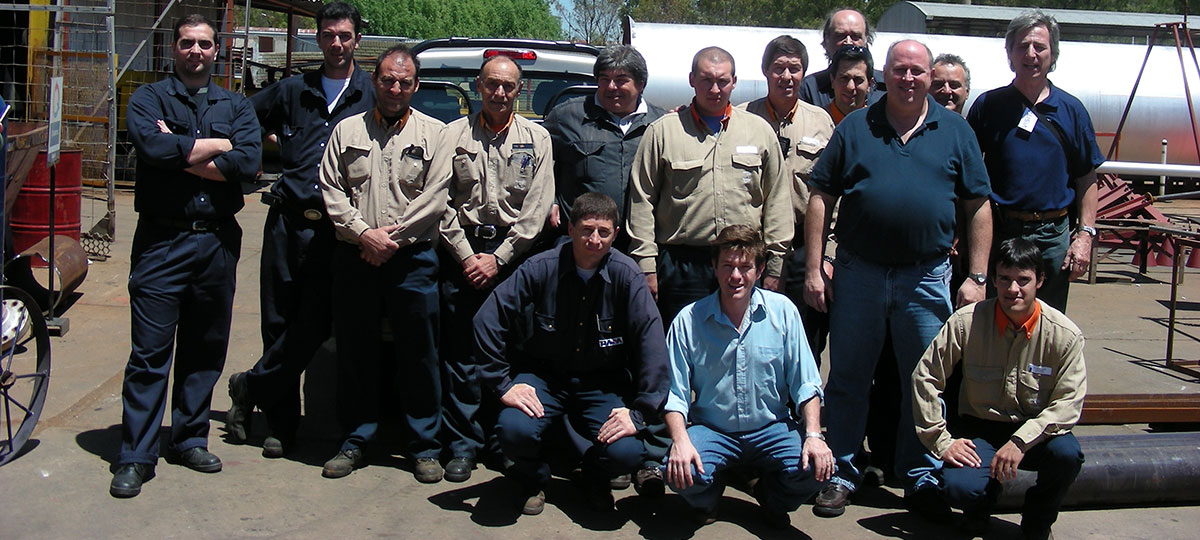 Mr. Young, Vice President of International Bolting Technologies, has over 30 years of experience with this technology. Beginning in 1987, at Raymond Engineering where they manufactured the Bolt Gage line of ultrasonic bolt measurement instruments, Mr. Young began his career helping customers avoid bolted joint failures. Learning from the developers of this technology, all led by John Bickford, Vice President of Raymond Engineering and author of 8 books on controlling bolt preload (including, "An Introduction to the Design & Behavior of Bolted Joints, 3rd Edition"). By 1988, Mr. Young had relocated to Florida to support the use of ultrasonic bolt elongation measurement on the Space Shuttle program working with NASA and Shuttle contractors such as Boeing, EG&G, Lockheed, Pratt & Whitney, and others. Over these past three decades, Mr. Young has trained end-users, bolting service company technicians and ultrasonic bolt measurement instrument distributors around the world on the Bolt Gage 2 & 3, the StressTel/GE Bolt Mike II and III, the Norbar USM 1, 2 & 3, Dakota MiniMax and the Resonic Instruments – Delta Sigma.
IBT has performed On-Site Ultrasonic Bolt Measurement, Consulting or Ultrasonic Training on 5 continents in over 20 countries including: USA, Argentina, Australia, Brazil, Canada, Chile, China, Colombia, Finland, Germany, India, Japan, Kazakhstan, Malaysia, Mexico, Norway, Peru, Russia, Singapore, South Korea, Sweden, United Kingdom (England & Scotland), and Venezuela.
Got Questions?
Call us at (407) 923-3724