Ultrasonic Bolt Elongation & Load Measurement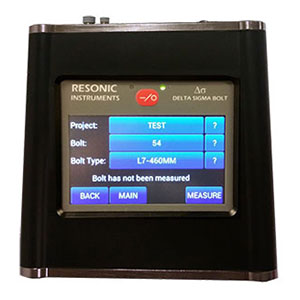 Delta Sigma
The Delta Sigma ultrasonic bolt measurement instrument offers both pulse-echo and pitch catch ultrasonic time-of-flight (TOF) measurement to provide extreme accuracy when measuring bolt elongation, load, stress and percentage of yield. The Delta Sigma is the latest, most advanced and, without question, the easiest ultrasonic bolt measurement instrument to learn and use in the field. The rugged, sealed color touch screen for all operator input eliminates the confusing and sometimes cryptic buttons that tend to wear out with use. Intuitive screens lead the operator step-by-step through the data and measuring process avoiding the need to repeatedly jump between a myriad of menus. Ease of use means more accurate results!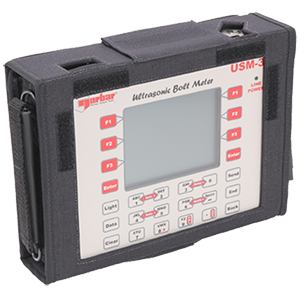 USM-3
Field proven, the USM-3, Ultrasonic Bolt Meter, has been used globally on critical bolted joints for over a decade. With accuracy rivaling that of strain-gauges, the USM-3 can measure fastener elongation or the resulting load, very accurately in fasteners of virtually any material from 1/2 inch to over 50 feet in length.
Through the use of digital signal processing and automated signal diagnostics the USM-3 minimizes operator training and preparation. The Norbar USM-3 provides state of the art hardware and software to achieve measurements with maximum automation, minimizing operator interpretation.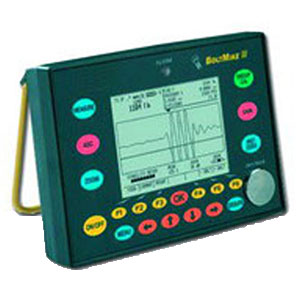 Bolt Mike III
This product has been discontinued by the manufacturer; however, we still offer used Bolt Mike III instruments for sale. In addition, new replacement accessories including transducers, transducer cables, temperature probes and couplant are still available.