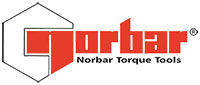 Offshore Specialty Torque and Torque+Angle Tools
The increasing demands of the subsea industry and Remote Operated Vehicle (ROV) manufacturers and operators means that, alongside our established reputation as highly skilled providers of equipment for use in refineries, pipelines and oil and gas installations, it is only natural that Norbar are pioneers in the field of weight reduction in high torque gearboxes; integration of torque measurement into gearboxes with the minimum impact on weight; and size and modification of gearboxes and torque transducers for harsh environment and subsea use.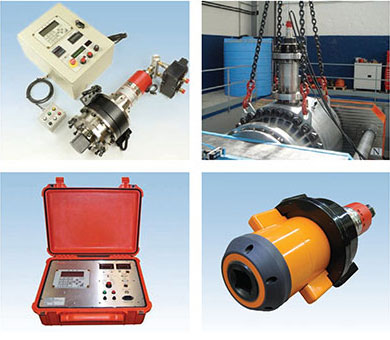 The Norbar Pneutorque® range of pneumatic torque multipliers apply smooth, controllable torque up to 300,000 N.m (220,000 lbf.ft) which is ideal for testing all kinds of valves and valve actuators even up to the very largest sizes.
Combined with a tool controller and data logging facilities a large range of tests can be carried out and results recorded.
Tool controllers available for in factory use or housed in IP67 rated case for por tability and outside use.
Torque values from 160 to 300,000 N.m can be accommodated
Pneumatic valves supplied for control of torque tool
Can be supplied with or without torque reaction
Tests that can be performed by combining the torque tool with the appropriate transducer and
controller include:
Torque only
Torque and turns for multi turn valves
Torque and angle for ball valve testing and where more precision is required
Single actuation and cyclic testing
Data logging of results
API Class 4 to 5, 4 to 6 and 4 to 7 Wet Intervention Torque Multipliers
Intervention tools to enable you to utilise your
API 17D Class 4 intervention tool to achieve
output torques up to Class 7 (34,000 N.m).
Tools to ISO 13628-8:2002(E) or to specific customer requirements
Output torques up to 34,000 N.m (25,000 lbf.ft)
Input conforms to API 17D Class 4 rotary torque receptacle.
1.5" male square drive
Input torque 2700 N.m (2000 lbf.ft) maximum
3000 metre depth rating
Integrated pressure compensation
Manufactured from high strength lightweight materials for manipulation using a standard ROV
Typical tool weight is 81kg in air, 57kg in salt water
Supplied in aluminium Euro case with custom foam insert
Alternatively Norbar can supply the gearbox only to enable customers to build in to their own wet multipliers. Inputs and outputs can also be supplied to specific customer
requirements.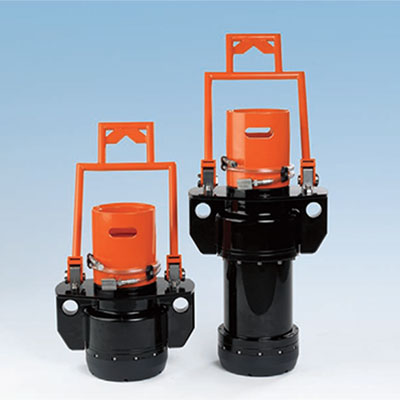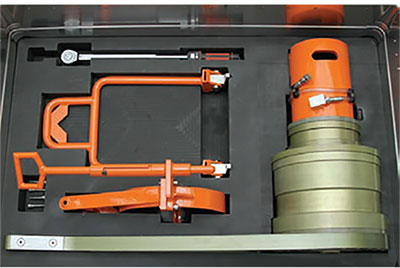 Wet Pipe Connector Clamp Torque Tool
Norbar has developed a torque multiplier specifically for actuating wet pipe connector clamps requiring torques up to 63,000 N.m. The tool is mainly constructed of high strength aluminium to keep the weight within the limits of a standard ROV.
Output torques up to 63,000 N.m (46,500 lbf.ft)
Reaction to customers' requirements
Input is API 17D Class 4 rotary torque receptacle. 1.5" male square drive. Conforms to ISO 13628-8: 2002(E)
Input torque 2700 N.m (2000 lbf.ft) maximum
3000 metre depth rating
Integrated pressure compensation
Manufactured from high strength lightweight materials to allow manipulation using a standard ROV
Supplied with manipulator handles for both vertical & horizontal operation
Typical tool weight is 94kg in air, 60kg in salt water
Supplied in aluminium Euro case with custom foam insert