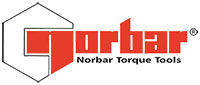 Electronic Torque Wrenches
Norbar's electronic torque wrenches provide versatile and easy to use wireless and traceable electronic torque and angle control.
They provide an accuracy of ±1% between 20 and 100% of wrench capacity up to 240 lbf·ft (330 N·m) and are supplied with a torque and angle calibration certificate.
The NorTronic® is an electronic torque and angle wrench capable of measuring, displaying, storing and transmitting test results and receiving configuration settings from TDS (Torque Data System) PC software via a USB or wireless interface.
Products in this range:
PART NO. 43500
NorTronic 3/8" Square Drive, 50 N·m, 868MHz
PART NO. 43501
NorTronic 1/2" Square Drive, 50 N·m, 868MHz
PART NO. 43502
NorTronic 1/2" Square Drive, 200 N·m, 868MHz
PART NO. 43503
NorTronic 1/2" Square Drive, 330 N·m, 868MHz
PART NO. 43504
NorTronic 3/8" Square Drive, 50 N·m, 915MHz
PART NO. 43505
NorTronic 1/2" Square Drive, 50 N·m, 915MHz
PART NO. 43506
NorTronic 1/2" Square Drive, 200 N·m, 915MHz
PART NO. 43507
NorTronic 1/2" Square Drive, 330 N·m, 915MHz