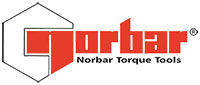 Non-Magnetic Torque Wrenches
The use of high power magnets is increasing in certain industries, and the use of conventional steel tools can be dangerous.
Norbar have developed a solution by replacing the ferrous components in a standard Norbar wrench, resulting in a tool with an extremely low magnetic footprint, whilst retaining the high standards of all other Norbar wrenches. Models are available to cover torque requirements between 35 - 180 lbf·in (4 - 20 N·m) and 8 - 35 lbf·ft (10 - 50 N·m).
Non-Magnetic Torque Wrench
Norbar's Non-magnetic Torque Wrench is proving invaluable for medical equipment maintenance, notably in the MRI field. It also has further applications across a range of industries wherever tools have to be used in the presence of a strong magnetic field.
Carefully selected and tested materials replace the ferrous components present in standard torque wrenches, therefore giving an extremely low magnetic footprint, but they also retain the high standards of Norbar's other Torque Wrenches.
Products in this range:
PART NO. 13904
TT20 Non-Magnetic 3/8", 4 - 20 N·m only
PART NO. 13900
TT20 Non-Magnetic 3/8", 4 - 20 N·m, 35 - 180 lbf·in
PART NO. 13905
TT20 Non-Magnetic 1/2", 4 - 20 N·m only
PART NO. 13901
TT20 Non-Magnetic 1/2", 4 - 20 N·m, 35 - 180 lbf·in
PART NO. 13906
TT50 Non-Magnetic 3/8", 10 - 50 N·m only
PART NO. 13902
TT50 Non-Magnetic 3/8", 10 - 50 N·m, 8 - 35 lbf·ft
PART NO. 13907
TT50 Non-Magnetic 1/2", 10 - 50 N·m only
PART NO. 13903
TT50 Non-Magnetic 1/2", 10 - 50 N·m, 8 - 35 lbf·ft